How to use GIFs in Google display ads? If you do not know, then this complete guide will help you learn all about it.
GIFs are animated effects for ads. It is more interesting to the eye than regular images. If you aren't conscious about your advertising, you can't expect business growth. Only ads can make your business beneficial. But you have to make the proper ads depending on customers' demand.
Google display ads help businesses promote when people are using mobile devices and apps, browsing online, watching youtube videos or checking Gmail. Ads are the primary source of your business advertising. Here you will have a clear concept of how to use gifs in google display ads.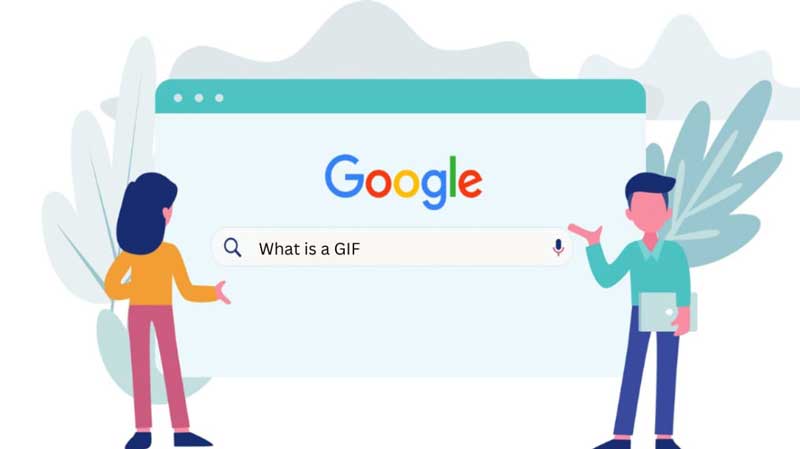 What is a GIF?
Gif is a format of the image file that can store and deliver multiple images sequentially. Gif was created by a U.S. software developer more than 30 years ago. Gifs are compatible with different operating systems. Facebook, Messenger, Instagram, and Audience Network ads can be more attractive with Gifs.
A gif in an ad plays in the same way as all video files and shows the same metrics as a video ad. We can also display ads to be animated. The animated display allows you to engage with your audience through animations, video, and audio.
In contrast, animated ads aren't necessarily better than static ads. But it is now highly praised and popular. Even if you don't know the name of the gif, You have seen one before. They helped define the early internet. A gif is just an animated image like a JPEG or PNG file format.
The gif can be used to make still images. But the gif format has a special feature- it can also be used to create attractive animated images. In the gif, the acceptable size of the image is JPG and PNG is a maximum size of 150 kb. Gif is very reasonable. You can use gifs in Google display ads.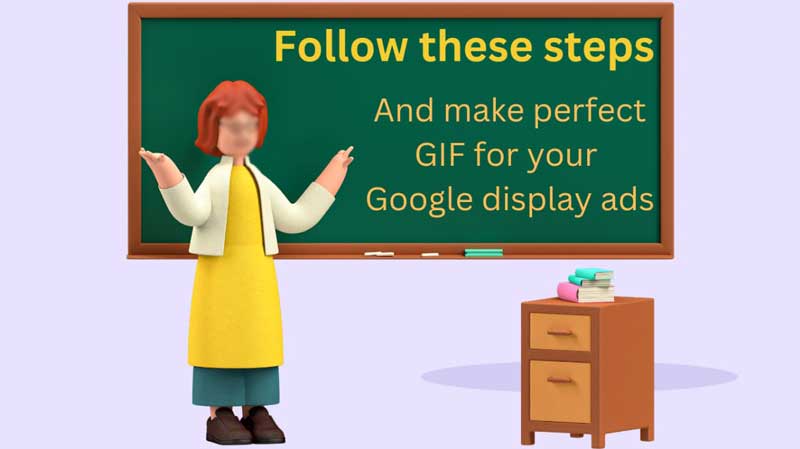 How to use gifs in Google display ads
Gifs are now one of the most popular ways on social media to express yourself. Whether a businessman or an expert, you should know that Google display ads are an excellent tool for increasing reach for unique users you want to direct to your website.
Before using any ads, you should know to use gifs in Google display ads. We hope that this writing will be advantageous for you. Gif ads not only add life to the images but also help to grab the user's attention.
How to use gifs in Google display ads? Gifs are animated images. That has to be hard to use, right? Nope! You don't need experience or anything like that to use Gifs that look amazing and boost engagement with your users. Here is the easiest way to use gifs in Google display ads.
Method- 1
Step 1: Fix an animated paper size.
Step 2: Set the background.
Step 3: Add a detailed ad message.
Step 4: Install a button in the online animated maker.
Step 5: Add dynamism.
Step 6: Save the ready GIF animated image.
Method- 2
Use a Gif maker app.
Gif maker apps are pretty fruitful. There are many gif maker apps. You can install them to use gifs in Google display ads. And surprisingly, these apps are full of cost-free. These tools will help you upload images and create a custom gif.
You can add other fun elements like filters, backgrounds, text overlays, images, emojis, and much more. This process is straightforward. You must create an account, upload images, and decide how fast you want the images to cycle. You can add any filters or overlays you want and export your gif.
Create a gif from a video
But what if you already have a video? Can you convert it into a gif? No need to worry. There are tons of video-to-gif converters available via websites or smartphone apps. They vary in cost and features but one of them will help you to get your video into a gif format.Gif format from the video is very popular among online users.
Sometimes, they watch the entire ad for an attractive gif. Gif ads are the best used with google. After using it, you will know the benefit. So, try to use Gifs in Google display ads now.
Google Image Search
Google image search can be an excellent source for finding the perfect gif. First, search for the keyword you want to find and you will get tons of images. You can use any of them. Gifs are very reasonable and helpful. You will know the difference after using gifs in Google display ads. It can improve the first impression of your viewers.
Display Ad Sizes
A template file will permanently save you time in the workflow. You have to save a setup file for the ad sizes. You can't use random ad sizes. If you want to display your Google gif ads on Facebook, you must use Facebook size.
Here, we are sharing the most popular display ad sizes below :
1.300×250px- medium rectangle
2.336×280px- large rectangle
3.728×90px- leaderboard
4.300×600px- Half large
5.320×100px-Large mobile banner
Conclusion
There are many uses of gifs in Google display ads. We hope that you now have a clear concept. You can use these ads to show your brand's personality, show off your products, animate your data, and thank your customers.
Sometimes ads are not all about the clicks but represent the image of your brand to the customers. If you can add value to customer's life with your products and services, they will think of you. Display ads are small on a web page and people tend to scroll webpage so fast.
So, using gifs in Google display ads will increase the chance of getting noticed by your targeted customers.
You may also read: How Does An Advertiser Benefit from Using Google Surveys