Webflow Vs ClickFunnels, what are the differences? Read the article to know them in detail and understand the differences between them.
In this digital age, online product selling is becoming popular day by day and you will need an attractive website to do so. There are many website building platforms available now and all of them offer different features.
This article will provide you with information on Webflow vs ClickFunnels, two great choices when it comes to online business and website building. But which one is perfect for you will depend on the needs of your business.
What is Webflow?
Webflow is an easy-to-use web builder. It allows users to build membership sites, e-commerce stores, blogs, and websites. It is also a content management system that is used by approximately 3.5 million programmers, designers, and developers around the globe. It helps to create a visually impressive website.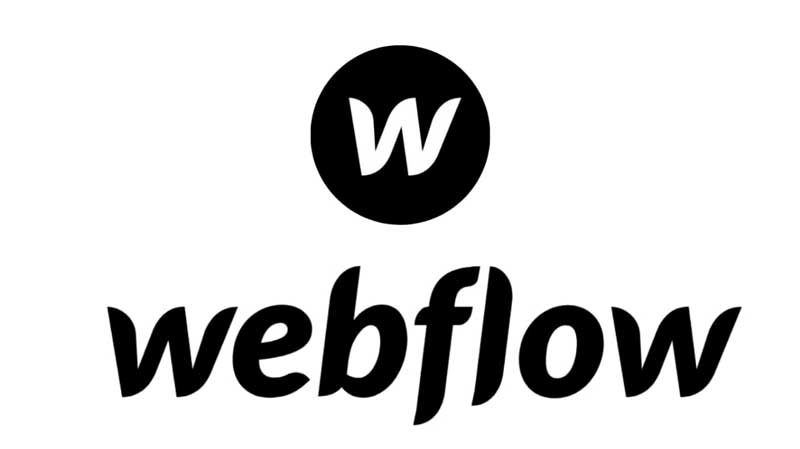 You can design any website with HTML, CSS, and Javascript on a visual canvas. You can also create an e-commerce store, members-only content pages, and more. Here on Webflow, you can customize your ads on the website. You can make your desired animation. So, these features make Webflow more popular among users.
What is Clickfunnels?
ClickFunnels is an inbound sales and marketing management software that converts viewers into customers. It is like a sales funnel builder. With this software, you can analyze automated online marketing. It's easy to use and beginner friendly. You can make your website through Clickfunnels.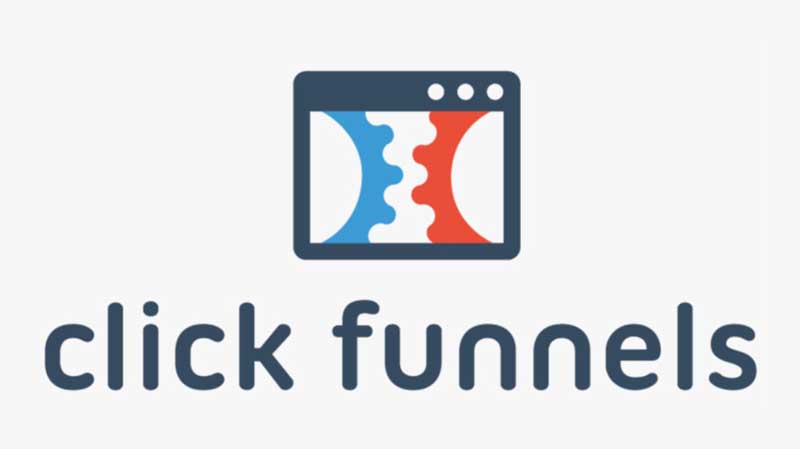 Clickfunnels has templates for improving conversion rates that are ideal for any business. But it is particularly favorable for beginners and small companies. It offers creative freedom, better site security, website hosting, and excellent customer support.
Differences between Webflow VS Clickfunnels
Both Webflow and ClickFunnels are user-friendly. You can see for yourself which one you prefer. Here we will discuss the differences between Webflow vs ClickFunnels so that you can choose the right option for you. Then you will get released from all website-building headaches.
Nothing is awful than wasting time on the wrong website builder. However, Webflow and ClickFunnels are great choices and offer you something extra than other platforms. But they are different from each other because of their unique features and characteristics. So let me present the differentiating factors of the Webflow vs ClickFunnels now.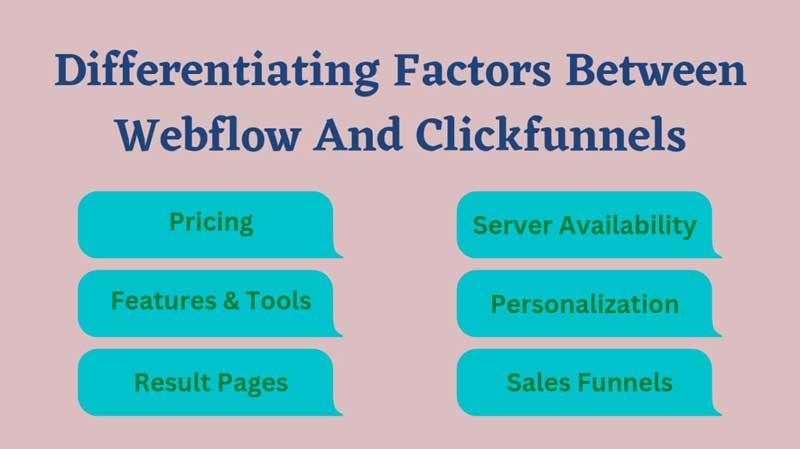 1. Pricing
You need to look through monthly prices and other charges before investing in a platform because beginners and small companies have limited budgets. It's hard for them to spend more money to maintain high-budgeted software. So, pricing plays a dealbreaker role here when it comes to choosing a platform over others.
Generally, Clickfunnels includes three-step payment. It allows one user, 20 funnels, and 100 pages but doesn't support follow-up funnels. It costs $97 or $997 per month if paid annually.
On the other hand, using Webflow is free per month. You can use the basic features here for free. It allows two projects for free. It doesn't support transferring your site to another Webflow account. So, Webflow is very reasonable for beginners and small companies.
2. Features & Tools
Webflow and ClickFunnels both are the best website creation software. They are also sales and marketing platforms in the industry. They each offer something unique that merchants look for and these features can be helpful for creating specific websites.
As a web designer, you can use Webflow. You can design Interactive websites and pages and also build these pages. Webflow is an interactive website design software. It's easy to use. It has many special features for building a website. You can make a dynamic website through Webflow.
Clickfunnels is a powerful sales funnel. It allows you to create and build sales funnels quickly. It's free for 14 days. Then it will cost nearly 99$ per month. Clickfunnels is designed to use smoothly. You can create beautiful, professional pages and an interactive sales funnel.
3. Result Pages
The result pages are different as they are designed to achieve other things.
Webflow is a powerful design tool. Here you can create dynamic websites with great features. You can create responsive websites. It will depend on your customer's behavior.
Clickfunnels is designed to make your web design clear. It will provide you with professional landing pages, and your website will be complete with ClickFunnels.
4. Server Availability
Webflow is compatible with all major browsers and operating systems. It also works perfectly on mobile devices. It has a clean and straightforward interface where you can design and build your website very effortlessly.
Clickfunnels is also versatile and responsive to various devices. So both of the software have server availability.
5. Personalization
Webflow allows you to personalize your website and landing pages. You can control the user experience. You can make people behave the way you like to them.
Clickfunnels is also allowing you to personalize your pages and sales funnels. ou can adjust the privacy according to your needs and also customize options.
6. Sales funnels
Webflow can allow you to create sales funnels. But Webflow isn't specialized in that. Suppose you want to create professional-looking sales funnels and landing pages. Then ClickFunnels will be best for you.
Clickfunnels specializes in creating and building sales funnels. It is an easy way to make your sales. Your business will be profitable. So the best choice from Webflow vs ClickFunnels is ClickFunnels.
Conclusion
Webflow is a powerful design tool for designing dynamic websites while ClickFunnels lets you build funnels. Suppose you are looking for a better design tool, then Webflow is better for you. But when you need to develop a professional-looking page, then ClickFunnels will be a better choice for you.
So regarding your needs, you must select the website builder you need. Hope this article on Webflow vs ClickFunnels will assist you in choosing the perfect web designing platform for you.
You may also read: How to Generate Leads Through Digital Marketing